In case you don't know…
Fort Troff's  Real Deal Dongs feel amazing!
Even more amazing in my opinion is how hot it is to watch a talented performer work his hole with a huge toy!
Jack Vidra's First Real Deal Dong
This was the first time Jack Vidra got to use a Fort Troff Real Deal. You can see how much he like the Real Deal in this behind the scenes clip. To give you some context, I was directing a scene in front of me and Jack snuck up behind me with a Real Deal stuffed in his ass to tell me that he had,"Found a new Friend" LoL .
Jack Vidra and The Double Fucker 8.0
In this video Jack is geared up in a gas mask but you can still see that its him as stretches his hole with a Real Deal Double Fucker 8.0
Brian Bonds and Fort Troff Triple Fucker
This is a video because I remember how eager Brian was to use the Real Deal Triple Fucker. He takes this huge Triple Cock Dongs with ease and he gives us a money shot at the end nice!
Nate Grime and Real Deal Monster 16.0
Nate Grimes is so much fun to work with. He is multitalented, not only is he as great model he is also a carpenter. Watching Nate Slide the Real Deal Monster 16.0 in his hole was jaw dropping for me. He did it was such ease it was amazing to watch him work his hole.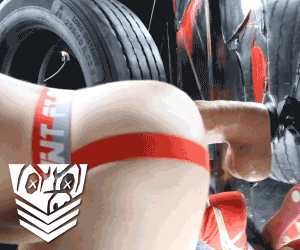 The unsung hero of this video is the Ass Wrecker Wall Mount . The Wall Mount does a great job of allowing Nate to place the Monster at just the right hight to fuck himself.
Maus and The Fort Troff Hand Baller
We were so lucky to have Maus at the Barracks to film this video for the Fort Troff Hand Baller 14.0
Maus is a total professional and I love the sophisticated style he brings with him. I showed Maus the Hand Baller 14.0 when he got to our studio and I asked him if thought he could handle it he said, "Definitely this looks like fun!". Technically the Hand Baller is in the butt plug category but this video fits with the theme of the post.
Check out these guys on Twitter