Real Life Gay Porn Couple
We loved making this video with these two. They adore each other and they exude a sexy energy that grabs your attention immediately. Part of the reason they work so well together is that they are a real life couple. Brian does an excellent job of stretching Mason's hole with this Cyborg Dong!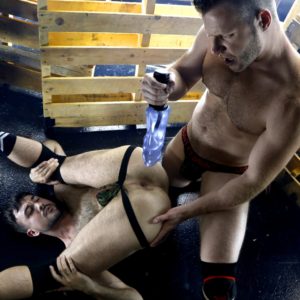 And as a bonus: here is Mason Lear Fucking himself to warm up for the video with Brian after!
But who am I kidding? these two love fucking each other we seized the opportunity to film some more hot videos of them using Fort Troff's Cyborg Dongs!
Brian Bonds Loves getting his ass fucked and we Love watching him!
Another hot video I really like how passionate they both are as they kiss while Mason works his hole with a Cyborg Viper Dong
Check out Brian and Mason on Twitter